Camp Overview
---
Girls take a camp bus to Camp Lakamaga and arrive by 9 am. Once at camp, campers are greeted by several helpful and excited caddies, and the day begins with forming units, songs, and games. While the caddies are with the girls, leaders have a short information meeting for the day and then everyone heads to the meadow for a flag ceremony.

Units are then dismissed and begin a fun filled day. Over the week campers will complete many arts and craft projects with their units and at our craft hut. They will also have a mad scientist experience to learn about cool experiments. Older units will have chances during the week to do archery.

Everyday, units cook their own lunch over the fire at their sites. Campers will assist in food preparation, fire starting, clean up, and hosting. At the end of the day all units meet in the meadow again for closing flag ceremony, given a cold treat, and load the buses in order to return home by 6 pm.

Thursday is an extra fun day at camp with an optional over night. Instead of loading the bus, campers experience another set of fun stations, which typically include games, face paint, and dinner. Campers then have a chance to set up their sleep locations, our younger units stay in various buildings and older units stay in "tent cities". The night concludes with a trip around all the campsites for a night hike.

Friday is a half day, campers receive breakfast and put on a show for each other preforming skits that they practice throughout the week. Buses are loaded and leave by noon on Friday.
​
---
What do parents say?
"If your daughter is grades K-5 I just wanted [to recommend] Jester's Day Camp this summer at Camp Lakamaga, run by the Cottage Grove Service Unit. Campers are at Lakamaga Mon-Th from 9-5 and get bussed back and forth from JC Penny in Woodbury [and Grey Cloud Elementary School in Cottage Grove], with an optional overnight Thursday until Friday around 1pm. (But most likely your girl will not consider this part optional!)

This is the quintessential scout experience - the girls are outside all day, cook lunch every day over the fire in their unit, do archery, crafts, science, games, and have a beach day at Big Marine. They help cook, learn how to wash dishes camp-style (they call them bubble queens), belt out songs as they walk between activities, and if they stay for the overnight, perform skits with their units. The girls also have a ton of fun with their camp names and trying to guess their caddies' real names. By the end all the girls are crying as they say their goodbyes to all the friends they've made at camp, it's very sweet. My older daughter has gone for the last 4 years and loved it - the first 3 times as a camper, last year as a caddie. As an adult I volunteered full time and had so much fun with my daughter and other girls in her troop, and as a bonus my daughter got to go to camp for free. My younger daughter stayed in the day care unit every year and did lots of the same activities as her older sister, and this year as a kingergartener she can't wait to go as a full-fledged camper. If you have older boys they even have a boys unit, and if you can't volunteer all week you can still come for part of the time if you'd like."

-Grace Jang, Jester's Day Camp Volunteer
Powered by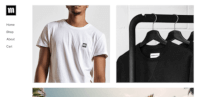 Create your own unique website with customizable templates.